Award for "Best Consultants" 2023
10. March 2023
Auszeichnung
Beste Berater
Brandeins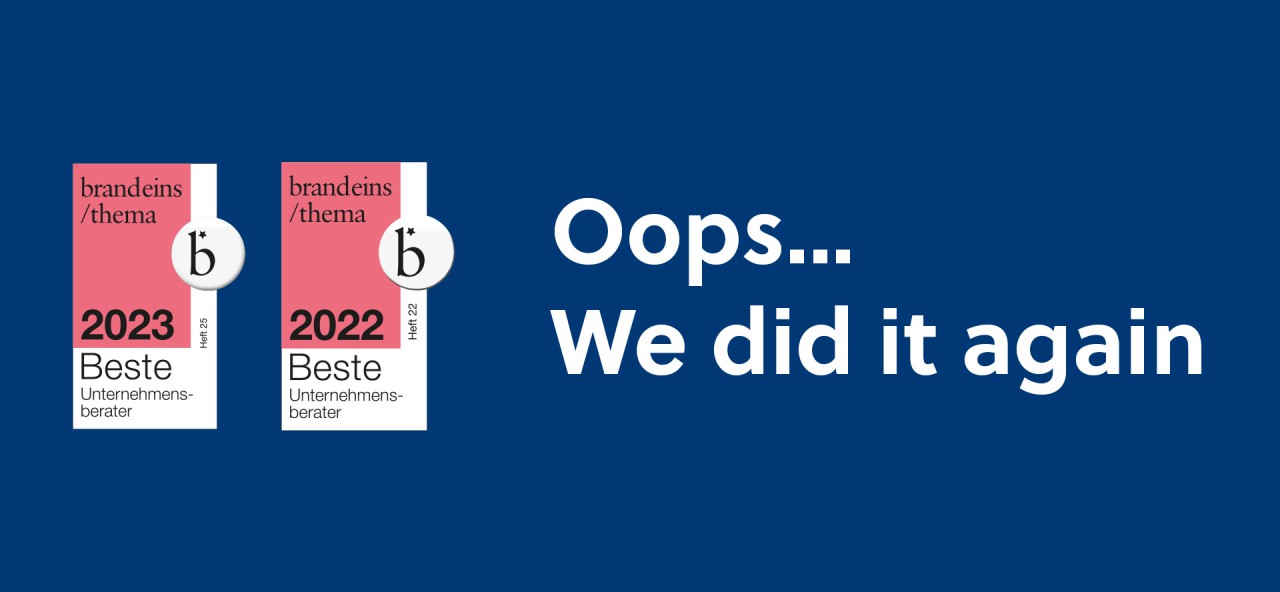 For the second year in a row, German business magazine brand eins and market research specialist statista have named NEONEX Germany's "Best Consultants" in the field of digitalization.
"We are pleased that customers and market peers recognize & appreciate our focus on TRUE INDUSTRIAL PERFORMANCE, which we have been carrying in our corporate vision since the rebranding, which we undertook at the end of 2021," says Managing Director and Co-Founder Thomas Rohrbach and adds, "This is not only evident in the repeated award by brand eins."
brand eins and statista analyzed consulting companies from 16 industries and 19 fields of work for the award of the "Best Consultants" with the aim of making the market for management consultancies clearer and more transparent. The survey consists of two phases and groups of participants: In the first stage, partners, principals and project managers are surveyed about consulting firms in individual industries and specialist areas. Subsequently, senior executives in companies who have worked with consultancies in the past year are asked to rate the selected consultancies. Taking into account the previous year's results, the list of "Germany's Best Management Consultants 2023" is then created. More information on the website of brandeins.